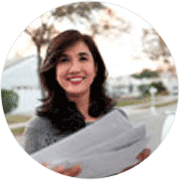 The fastest and most reliable way to get a visa quickly is to use a visa expediting company. We're help US citizens and foreign nationals living in the United states, expedite their visa application to over 150 countries world wide. We're here to help when you need get your visa in a hurry. It's easy to apply. We offer simple step by step instructions, expert customer service, professional application preparation, and expedited shipping.
View Instructions and Start your Order
We provide  a set of instructions for the visa service you need. Instructions can be downloaded or printed directly from our site. If you have any questions about what's required to apply, our customer service team is available to any of your questions.
Gather your Required Documents
Follow the checklist carefully to prepare the application packet you will need to send to our offices. If don't have a photo available for your application, you can upload our photo using our online digital photo service.
Send your Documents to Us
Once you're ready to send in your packet, we recommend a delivery service, such as FedEx, which provides a tracking number. You can use UPS, Federal Express, or USPS Express Mail. Overnight delivery is recommended. Do not use Registered or Certified Mail to send your documents as these services may be slow. Please don't use First Class Mail (regular mail) to send us your documents, as this is slow, and not possible to trace if your package goes missing.
We Submit your Application
Once we receive your packet, we will hand-carry your request to the Embassy or Consulate. When your visa is ready, we will pick it up, review it for accuracy, and send it back to you via FedEx.
Ready to Get Started?