08/07/2013
The Finer Points of Passport and Visa Services
Traveling is fantasy. The moment you first climb into a car and drive it yourself, there's a brief moment of revelation: I can get from here to anywhere
fast
. And I can do it myself.
The feeling isn't quite the same with flying, even when you know you're an experienced traveler. You establish a routine to deal with the rush of receiving your passport and visa on time, planning your itinerary, and being met from all sides by travel agencies, passport checks, and visa requirements. You don't want to pilot your own plane, but it's easy to see that even advances that are supposed to make travel easier, such as digital visas like
Australia's Electronic Travel Authority
, have both eased and complicated the journey it takes to get to the journey that counts.
The key to fantastic traveling is good information—good information on where you need your passport, on visa requirements, and when it's time to
not
fly solo and hire a visa service agency.
First things first:
your passport
. Applying for a passport is a snap—you can acquire one in any of 6,000 locations in post offices, courts, libraries, or offices around the country. However, it's when you're in a hurry that a passport service can truly put your mind at ease.
Supposing you need to travel within 14 days, you can expedite an application yourself, though you will have to trust the post office to come through for you. If you have only 6 days, you can deliver the application yourself with an appointment with the state department (call 877-487-2778). However, these options don't come with any guarantee—or assurance. If you're juggling other tasks that international travel usually necessitates, a long-standing agency like
Passport Visas Express
can turn your passport around in 24 hours.
A bonus to a passport service is the customer service. Any of your travel questions can be answered directly and knowledgeably, which is worth paying the extra bill for.
On to visas
: Some of the most commonly traveled-to countries are also ones that are most headache inducing. Whether it's due to a muddling application or sometimes unpredictable new changes to requirements,
Brazil
,
China
,
India
,
Russia
are among the countries that a visa service could prove extremely useful.
A good visa service will review your application carefully to ensure approval, hand deliver it to the consulate, overnight you your visa, and (this is crucial) be communicative on where your application is at every stage of the process. You want that visa, but you also want a good transaction.
For example, Passport Visas Express offers a 7-business-day turnaround for a
Brazilian visa
at a cost of $229,
including
all consular fees (the processing fee is only $49). If you are in a super rush, they offer a 3 business day processing option, for $100 more. Traveling to
Russia
offers even more flexibility—they offer options ranging from 5–10 business days' turnaround at total costs of $225 to $369 (service fees range from $55 to $89). No fuss, no muss; everything is clearly laid out for you, as well as a step-by-step guide on how to prepare your visa application. And if you need additional customer service, a chat window is available for you whenever you need it.
When you're searching for a visa service, what questions should you ask? Here are some good ones:
Customer Service: Is the staff knowledgeable, helpful and friendly? Are they quick to get back to me? Navigating the passport or visa application process is tricky enough- you want a service that's looking out for you; ready and willing to quickly help every step of the way.
Can they accommodate my needs and budget, no matter how little time I have? A quality service will offer several options to choose from.
Do they offer different means of communication—phone, email, text, online chat? Do they keep me informed of passport and visa application status updates? This is crucial—your trip depends on being informed—look for a service with a solid focus on communication.
Next time you travel abroad, consider taking advantage of what a quality passport and visa expeditor has to offer. The first step to an enjoyable trip should start with planning. If you find yourself behind as most do rest assured you can find peace of mind placing your trust in the hands of the travel document experts.
Need a Visa or Passport?
Customer Service: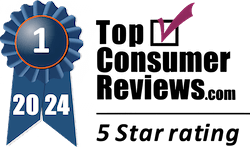 Get Started...It's Easy

1
order online

2
send us your documents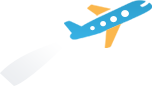 3
receive your passport or visa