Posted 06/26/2018
Travel Visa Company Takes Top Ranking from TopConsumerReviews.com
OVERLAND PARK, KAN. (PRWEB) JUNE 11, 2018

See original article at: www.prweb.com/releases/2018/06/prweb15554327.htm

TopConsumerReviews.com recently gave their highest 5 star rating to Passport Visas Express, a leader among online resources for getting a Travel Visa.
From visiting Kenya on safari to venturing to Brazil for Carnaval, world travelers must be sure to have all the necessary Travel Visas in order to enter certain countries. Getting all of the documentation properly in place is of the utmost importance; stories abound of eager vacationers finding themselves denied boarding at the airport or even refused entry at the destination and forced to return home immediately. Using a reputable Travel Visa service is the ideal way that travelers can prepare to enter their vacation or business destination legally and with no surprises.
"With a history spanning nearly two decades, Passport Visas Express has made sure that travelers have their paperwork accurate, on time, and ready to go," commented Brian Dolezal of TopConsumerReviews.com, LLC. "Getting a Travel Visa can be a notoriously challenging process, but Passport Visas Express gets it done as a registered service with the US Passport Agency. Their services include visas for destinations such as China, India, and Russia, and they also offer passport services of all types. Customers have very positive things to say about the entire process, and they appreciate only having to pay for what they need, especially with respect to turnaround times – there's no need to pay extra for rush services if your travel is still months away. We're pleased to name Passport Visas Express as the top choice for Travel Visas in 2018."
To find out more about Passport Visas Express and other services for obtaining Travel Visas, including reviews and comparison rankings, please visit the Travel Visas category of TopConsumerReviews.com at http://www.topconsumerreviews.com/travel-visas/.
About Passport Visas Express
Passport Visas Express specializes in assisting applicants with obtaining and expediting visas for international travel. They work on your behalf directly with each embassy, assisting you in expediting your visa application – even as fast as the same day! Their experts have many years of visa processing experience and their network of contacts within the embassies and consulates helps them to achieve what others cannot: a true express visa service.
About TopConsumerReviews.com
TopConsumerReviews.com, LLC is a leading provider of reviews and rankings for thousands of consumer products and services. From Travel Visas to Passports and Travel Insurance, TopConsumerReviews.com delivers in-depth product evaluations in order to make purchasing decisions easier.
Customer Service: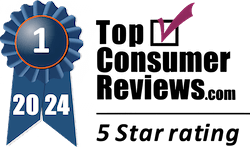 Get Started...It's Easy

1
order online

2
send us your documents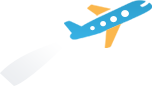 3
receive your passport or visa