Posted 09/14/2018
Passport Service Earns Highest 5-Star Rating from TopConsumerReviews.com
OVERLAND PARK, KAN. (PRWEB) AUGUST 29, 2018
See original article at: https://www.prweb.com/releases/passport_service_earns_highest_5_star_rating_from_topconsumerreviews_com/prweb15720853.htm
TopConsumerReviews.com recently gave their best-in-class rating to Passport Visas Express, a leading provider of Passport Services.
As changes in travel regulations have been put into place, many Americans find themselves in need of a passport - even to places like Mexico and the Caribbean, which previously required only a birth certificate for re-entry into the US. When a citizen applies for a passport, there's no guarantee on the timeframe for delivery: it could take a week, two weeks, or even longer to get it through the mail. What happens when someone needs a passport by a certain date in order to travel? Going only through the traditional route, such as applying at a US Post Office, travelers could be out of luck. It's no surprise, then, that so many people take advantage of Passport Services to get passports as quickly as one business day after completing their application. While these services cost more than the typical passport application, it's money well-spent for anyone who needs to know that they're guaranteed to have their documents in hand by the time they travel.
"Passport Visas Express is the most reputable, cost-effective passport service on the market," stated Brian Dolezal of TopConsumerReviews.com. "If you're in a rush, this service can get your passport into your hands as quickly as one business day later. Passport Visas Express has a strong reputation for completing the process accurately and efficiently, whether that's for a rush delivery, replacing a stolen or lost passport, or even making a name change. This Passport Service offers excellent customer service and affordable pricing. For all of these reasons, Passport Visas Express earns our highest rating as the top Passport Service in 2018."
To find out more about Passport Visas Express and other Passport Services, including reviews and comparison rankings, please visit the Passport Services category of TopConsumerReviews.com at https://www.topconsumerreviews.com/passports/.
About Passport Visas Express
Passport Visas Express specializes in assisting applicants with obtaining and expediting visas and passports for international travel. Working directly on behalf of their customers, they can deliver a new passport even within a one-day turnaround. Their knowledgeable, friendly passport and visa specialists are trained to assist clients through every step of the expediting process, making it as simple and worry-free as possible and at the lowest prices. Passport Visas Express personally hand-delivers all applications to the Embassies, Consulates, and U.S. Passport Agencies, ensuring safe arrival to the appropriate governmental agency.
About TopConsumerReviews.com
TopConsumerReviews.com is a leading provider of reviews and rankings for thousands of consumer products and services. From Passport Services to Luggage Stores and Travel Insurance, TopConsumerReviews.com delivers in-depth product evaluations in order to make your purchasing decision easier.


Customer Service: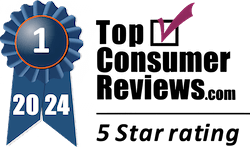 Get Started...It's Easy

1
order online

2
send us your documents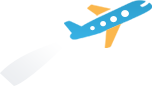 3
receive your passport or visa