03/08/2013
The Schengen Visa—What It Is and Who Needs It
What is a Schengen visa?
Thanks to the Schengen Union, signed in 1985, you have the ability to travel through much of Europe—25 nations total—with only one visa. These include 22 European Union (EU) countries and 3 European countries not belonging to the EU. For a complete list, see below.
The Schengen visa saves you the trouble and expense of applying to a visa for each country: you can visit multiple nations in one trip without having to exit and return.
Who is eligible to get one?
This
map
provides an easy guide to who is eligible for a Schengen visa. Please note: If you are a US passport holder, you
do not
need this visa to enter Schengen Union nations.
If you are a greencard holder, you will need a Schengen visa depending which country you are the citizen of. Note that most of Asia, Africa, and a few Latin American countries (Bolivia, Peru, Ecuador, Colombia, Guyana, Suriname, Cuba, Belize) do require Schengen visas.
What are the requirements?
You apply for a Schengen visa depending on which country you will stay the longest in. So for example, if you're spending 1 night in Germany, 2 in France, and 1 Greece, you will apply through the French consulate. If you are planning an equal amount of time in each country, you will apply with the country you first enter.
This visa is good for 3 months (90 days) of travel within a 6-month (180-day) period. This means you can leave the Schengen area and return for up to 180 days with up to 90 days total in the Schengen area. Your visa may be for single, double, or multiple entries
You will need a valid passport, to complete a Schengen visa application form , and purchase Schengen insurance.
Members of the Schengen Union
Austria
Belgium
Czech Republic
Denmark
Estonia
Finland
France
Germany
Greece
Hungary
Iceland (not part of the EU)
Italy
Latvia
Lithuania
Luxembourg
Malta
Netherlands
Norway (not part of the EU)
Poland
Portugal
Slovakia
Slovenia
Spain
Sweden
Switzerland (not part of the EU)
Please note: Ireland and the United Kingdom / Great Britain are not the Schengen Union and you may need a separate visa for both. Please see here for more information.
Not sure about what you need? Still deciding where to travel? Come visit
us
for trusty, friendly guidance on what your travel needs are. call us at
1-888-596-6028
or chat with our friendly representatives!
Need a Visa or Passport?
Customer Service: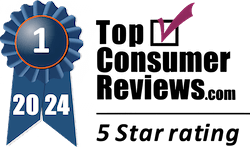 Get Started...It's Easy

1
order online

2
send us your documents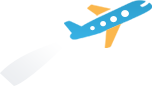 3
receive your passport or visa