04/28/2014
The Best Time to Book Your Flight – International Edition
So you've probably heard some rumors about the best times to book a domestic flight: In a study of over 4 million flights, Cheap Air reports that 54 days, or about 8 weeks, before your travel date is the most cost-efficient time to book your flight. Great news, right? Avoid booking a year in advance or—most commonly done—last-minute.
But when is the best, cheapest time to book an international flights?
If you're going on vacation abroad, you'll probably need more than 2 months to plan ahead. Let's roll up our sleeves and tackle this one by one: First, you will probably need to make sure your passport is up to date. Passport Visas Express.com can help you
renew your US passport or apply for a new US passport, or help you recover a lost or stolen passport
. Our passport application process is easy and provides plenty of customer support that you wouldn't receive if you were doing it alone.
Plus, Passport Visas Express.com guarantees you your US passport as soon as you need it. We have expedited 24-hour service as well as ranges from 3 to 10 business days. Need passports for your children? We've got fast and easy service for
child passports
, too!
The next step is your visa application. Whatever country you choose, we can help you with your visa application process (https://www.passportvisasexpress.com/visa_services). So before you consider a ticket, be sure you have your visa! So save your time and apply for a visa with us.
We carefully review your visa application and work in person with each embassy to ensure maximum chance of approval. As with passports, we offer flexible scheduling for your visa application: whenever you need your visa is when you'll have it.
By applying for your visa with us, you avoid the hassles of standing in line, odd consulate hours, or a rejected visa application because of a mere oversight. Get a bargain on your flight by booking at the right time and get a bargain with Passport Visas Express.com.
During your visa process, Passport Visas Express.com will always be available should you have any questions. We guarantee
excellent
customer service that embassies—not known for service!—may not. You can easily reach us at
1-888-597-6028
; email us at
CustomerSupport@passportvisasexpress.com
; or just click on our chat service for to speak to a human right away.
So now you can book your ticket! CheapAir reports it's best to book your international flight as early as possible. Here are the stats. Book your flight this number of days in advance:
Brazil and Latin America: 80 days
Mexico: 89 days
the Caribbean: 101
Europe: 151
the Middle East: 80 days
Africa: 166 days
Asia: 129
Australia, and the South Pacific: 70 days
You love bargains and so do we—and it's a bargain to save your time from the hassle and potential wasted time of passport and visa applications. Don't delay! Renew your passport and apply for your visa with us in one go, and then begin planning your vacation abroad with ease! Remember, with over 15 years' of experience and experts on hand, we're just a
click away
or a call away, at
1-888-597-6028
.
Need a Visa or Passport?
Customer Service: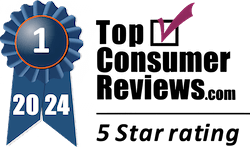 Get Started...It's Easy

1
order online

2
send us your documents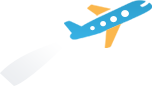 3
receive your passport or visa