02/11/2008
State Dept. begins issuing Electronic Passports
Media Note
Office of the Spokesman
Washington, DC
August 14, 2006

Department of State Begins Issuing Electronic Passports to the Public
To enhance border security and to facilitate travel, the Department of State began issuing Electronic Passports (e-passports) to the public today. Production has started at the Colorado Passport Agency and will be expanded to other production facilities over the next few months.
Consistent with globally interoperable specifications adopted by the International Civil Aviation Organization (ICAO), this next generation of the U.S. passport includes biometric technology. A contactless chip in the rear cover of the passport will contain the same data as that found on the biographic data page of the passport (name, date of birth, gender, place of birth, dates of passport issuance and expiration, passport number), and will also include a digital image of the bearer's photograph.
The Department of State has employed a multi-layered approach to protect the privacy of the information and to mitigate the chances of the electronic data being skimmed (unauthorized reading) or eavesdropped (intercepting communication of the transmission of data between the chip and the reader by unintended recipients). Metallic anti-skimming material incorporated into the front cover and spine of the e-passport book prevents the chip from being skimmed, or read, when the book is fully closed; Basic Access Control (BAC) technology, which requires that the data page be read electronically to generate a key that unlocks the chip, will prevent skimming and eavesdropping; and a randomized unique identification (RUID) feature will mitigate the risk that an e-passport holder could be tracked. To prevent alteration or modification of the data on the chip, and to allow authorities to validate and authenticate the data, the information on the chip will include an electronic signature (PKI).
The Department of State is confident that the new e-passport, including biometrics and other improvements, will take security and travel facilitation to a new level.
For more information about the Electronic Passport, please visit the Bureau of Consular Affairs' website at http://travel.state.gov.
Need a Visa or Passport?
Customer Service: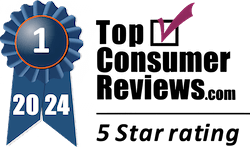 Get Started...It's Easy

1
order online

2
send us your documents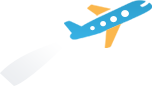 3
receive your passport or visa