09/28/2010
MLK Holiday / News!
January 14, 2010
The US Passport Agency and most Embassies and Consulates will be closed on Monday January 18th, 2009 in honor of the MLK Jr. Holiday. The offices of Passport Visas Express.com will also be closed.
PASSPORT AGENCY CLOSINGS- Please note the US Passport Agency will not process applications for Emergency Service on January 15th or 27th, 2010 or February 12th, 2010 in observance of MLK Day and President's Day respectively. Please plan your processing accordingly. All other types of processing will be submitted as normal.
ARGENTINA- Upon arrival the following nationals will be charged an "entry" fee. This fee is based on reciprocity. US citizens $131.00 / Canadians $70.00 / Australian Citizens $100.00
BRAZIL- As of Monday, January 11th, 2010 the Brazilian visa will no longer state: "first entry within 90 days from date of issue." Travelers to Brazil are now able to schedule trips to Brazil with greater flexibility as they will no longer be required to enter Brazil within 90 days of the visa's issuance. The visa's validity period will be determined by a Brazilian Consular Official upon review of the visa application. The visa validity period will now be noted on the visa. Please note some visas may be limited to the traditional 90-day validity period. Holders of longer term visas (for example 5 year multiple entry visas) will be allowed to enter Brazil at anytime during the visa's validity.
INDIA- IMPORTANT:
Please note the rules governing reentry to India as a tourist-
It has come to the notice of the Indian Government that there has been abuse/misuse of the Tourist Visa. With a view to curb the abuse/misuse of the Tourist Visa, instructions have been issued by the Indian Government imposing the following restrictions:

a. In respect of foreign nationals holding Tourist Visas with multiple entry facility, there should be a gap of at least 2 months between two visits to the country on such a Tourist Visa.
b. If any foreign national is required to visit the country again within a period of 2
months of his last departure, such foreign national should obtain special permission
from the Mission/Post concerned. The Mission/Post may consider such requests on
merits of each case. For more information please contact us.
There are 2 notable exceptions:
I. Foreigners holding Tourist Visas, who after initial entry into India plan to visit
another country largely on account of neighborhood tourism related travel and reenter India before finally exiting, may be permitted two or three entries, as the case may be (need based), by the Indian Missions/Posts subject to their submission of a detailed itinerary and supporting documentation (ticket bookings). If they are already outside of their country of origin, they can also get such an endorsement from the nearest Indian Mission/Post.

II. The Immigration authorities in all the Immigration Check Posts may also allow such foreign nationals on Tourist Visas arriving in India without the specific authorization from the Indian Missions/Posts to make two or three entries into the country (need based) subject to production of an itinerary and supporting documentation (ticket bookings).
For more information about re-entering India within the 2 month period please see the: India Tourist Visa FAQ.
RUSSIA- The Russian Embassy will be closed January 1st through January 10th, 2010 for official holidays. The Embassy will also be closed the following days in 2010: February 23- Day of Russian Army, March 8- International Woman's Day, May 1 and 2- Labor Day, May 9- Victory Day, June 12- Independence Day, November 4- Unity Day. Please plan your visa processing accordingly.
TURKEY- The Turkish Government has increased the consular fee charged for a visa. A single entry visa is now $58.00 and a multiple entry visa is now $194.00
VIETNAM- The Embassy of Vietnam will be closed February 15th through February 18th, 2010 for the Lunar New Year Holiday. The will reopen on February the 19th. Please plan your visa processing accordingly.
ZAMBIA- The Embassy will accept visa application(s) submission Monday through Wednesday only. Visas that are issued are available for collection on Friday. If we receive your application for processing on a Thursday or a Friday it will not be submitted until the following Monday. For those who request 1 and 2 business day rush processing, applications are also only accepted Monday through Wednesday. The collection date will be as requested- either 1 or 2 business days from the submission date.
Need a Visa or Passport?
Customer Service: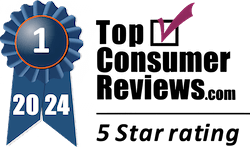 Get Started...It's Easy

1
order online

2
send us your documents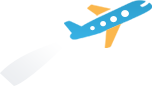 3
receive your passport or visa