08/21/2019
Everything You Need to Know Before You Travel to China
What's Great About This Book:
For new travelers, China as a travel destination can be daunting, or overwhelming and frankly a bit scary. This unique China travel guide is an indispensable resource for any traveler. It contains everything you need to know before you travel to China. It covers the things that other major travel guides gloss over and expect you to figure out on your own.
What This China Travel Guide Book Will Teach You:
How to Prepare for Your Trip: Do you need vaccines? What about healthcare in China and do you need travel insurance?
Money in China: Mobile payments are huge in China, but short-term travelers can't use it. So what options do you have and how will you pay for things?
How to Travel Within China: It's not about where to go, it's teaching you how to get there. Guides for trains, planes, taxis and buses!
How to Stay Connected: Can you use your phone in China? Is China's internet censored and how do you get around that?
All About the Chinese Language: Can you travel without knowing Chinese? If so, how? And what is the best way to learn before you go?
All About Staying Healthy: What should you know about Chinese hospitals? Is travel insurance a good thing for China?
FAQ: Get answers to the most frequently asked questions about China travel.
Bonus Features:
Downloadable Packing List: Download and print a travel packing list that will prepare you for your travels to China!
Recommended Travel Operators: A listing of the best local travel operators that can give you the most unique local experiences.
Special Discounts: Get exclusive discounts on the travel services every traveler uses.
China Travel Guide 2019:
This is an excellent companion guide to any major travel guide book to China - no matter if you're traveling solo or with a tour group. Follow the travel advice trusted by millions of China travelers every year!
Get the e-Book
Do you need a Chinese Visa?
About Our Expedited Visa Service:
We expedite your Chinese Visa with the Washington DC Embassy. We verify your application for accuracy before submitting it for processing. When your Chinese Visa is ready, we ship it back to you via FedEx Overnight Shipping. Our team gets your Chinese Tourist Visa quickly, keeps you informed every step of the way, and gets your Visa in your hand with plenty of time before your scheduled departure.
Our customers consistently rate our service as the best in the business!
See what our customers are saying
. Have any questions? Please contact us at any time for assistance.
Need a Visa or Passport?
Customer Service: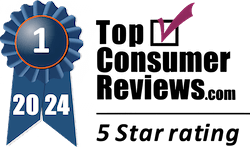 Get Started...It's Easy

1
order online

2
send us your documents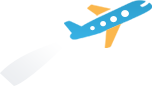 3
receive your passport or visa