10/16/2015
Driver's licenses from NY, LA, MN, NH not enough to fly domestic
Beginning in 2016 (the exact date has not been announced) driver's licenses from NY, LA, MN, NH, and American Samoa will no longer be enough to board a domestic commercial flight in the USA. An estimated 62 percent of Americans do not have passports- what percentage of those Americans reside in the 4 states mentioned is unknown however, in a state with the population of New York this will almost certainly mean headaches for many domestic travelers in the coming year.
The standard licenses from New York, Louisiana, Minnesota, New Hampshire, and American Samoa are considered "noncompliant" with the security standards outlined in the
Real ID Act
, which was enacted back in 2005 but is being implemented in stages. Why are these specific licenses deemed sub-par? In these five places, getting a license doesn't require proof of citizenship or residency.
It is still unclear when these new rules will be in effect. There will be a three-month grace period, during which travelers with licenses from these states will be warned that their IDs are no longer valid for flights. Travelers would be able to use "acceptable" IDs which include passports and passport cards, as well as permanent resident cards, U.S. military ID, and DHS trusted traveler cards such a Global Entry and NEXUS.
TSA has said it will also accept Enhanced Driver's Licenses, those currently used to replace passports for travel to and from Canada, Mexico, and the Caribbean. Currently only New York and Minnesota issue enhanced licenses.
Children under 18 years old do not need ID when traveling with a parent or companion.
Need a Visa or Passport?
Customer Service: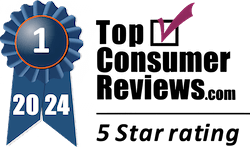 Get Started...It's Easy

1
order online

2
send us your documents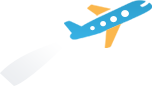 3
receive your passport or visa