Officially registered with the US Passport Agency. Our expedited service gets your passport in as fast as 24 hours!
Our Service

Expert Customer Support
Live Online Chat
24 Hour Processing
Guaranteed Service
Select a Passport
Do It Yourself

NO Customer Support
NO Online Chat
4 - 8 Weeks
NO Guarantee
U.S Government
39
We work directly with each embassy to help expedite visa applications to over 150 countries!
Choose from popular country visas:
View all countries
Get Started, Its Easy! 1. order online 2. Mail us your documents 3. Receive Your Passport and/or Visa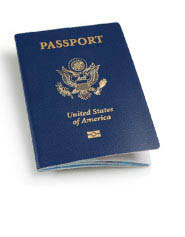 Why Choose Passport Visas Express?
We are a privately owned and operated expediting company
dedicated to providing superb customer service and personal attention to your Passport and Visa expediting needs. For more than a decade, we've been a trusted partner of individuals and businesses and have handled thousands of travelers' vital documents with speed and care. Let us help get you there!
How We Help
Professional, reliable, and expert customer service.
Affordable processing options to fit your budget.
Guaranteed accuracy, security, and privacy of your documents.
No need to stand in line, we do the waiting for you.
Featured by: